Making customers happy is the key to success. One way to do that is by providing top-notch after-sales service.
After-sales service is an important aspect of any business selling products or services. It involves providing support, maintenance, and repair to customers who have purchased something from your business, especially nowadays, since customers are increasingly aware of their rights to have a longer lifespan for a product they bought and legislation is increasingly on their side.
This is especially true for micromobility: many times e-bike or e-scooter buyers are choosing these devices to replace more polluting options like cars or motorbikes. They often support circular economy* as a way to contribute to reducing their carbon footprint. They also come with previous expectations around repairs from the mobility sector. Whether you sell or lease e-bikes or e-scooters, having an excellent and efficient after-sale service is what makes the difference.
A fleet manager, for example, has the critical role of ensuring that customers have a great experience with the micromobility service. That means keeping your fleet in tip-top shape and making repairs or maintenance quickly when necessary. By doing this, you can keep your customers happy and satisfied, which can lead to increased loyalty to your business, which leads to an extended customer lifetime value (CLV) and return on investment (ROI). After all, happy customers are more likely to recommend your service to others! Consequently, more significant revenue is generated.
*Circular economy is a model of production and consumption, which involves sharing, leasing, reusing, repairing, refurbishing, and recycling existing materials and products as long as possible. This way, the life cycle of products is extended. (EU Parliament)
In this article, we will discuss how Cyclecure can help your after-sales service.


After-sales services can be complicated and expensive to put in place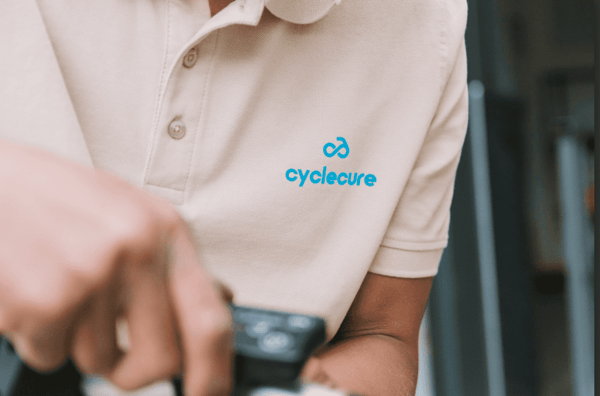 It can be complicated and costly to implement an effective after-sales service. E-bikes and e-scooters require a certain level of specialized knowledge, and significant investment in resources such as personnel, equipment, or training to keep them working properly. In addition, managing after-sales services may prove difficult as it involves coordination between customers, suppliers, and service providers. This may result in longer repairs and a higher level of return, which can lead to increased costs.
Customers also have high expectations when it comes to convenience, as they are expecting a smooth and easy experience, and not having to carry their device that needs maintenance around for a distance. Another challenge is the need to provide more room for repairs and storage of spare parts, which can be very expensive to lease or maintain. It is also very difficult to obtain replacement parts. Because of the specific characteristics of e-bikes and e-scooters, it may be challenging to find replacement parts in short order at reasonable prices as this can lead to too much time being spent on repairs which could result in unhappy customers.
What you need to do today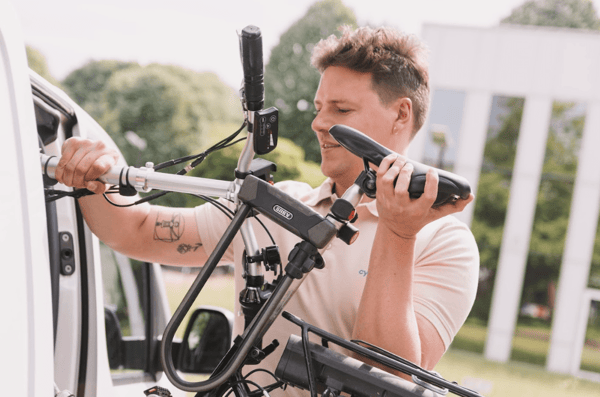 For businesses that seek to maintain a good reputation and attract new customers, ensuring an efficient after-sales service that can provide customers with timely, efficient support, maintenance, and repairs is essential. To make sure that's the case, it is necessary to have a clear plan in place. The resources required for the implementation of those services should be laid down, including staff, equipment, a space for carrying out services, and expertise.
However, not all companies have the resources or expertise needed to provide after-sales support on their own. In that case, it is possible to work with a reputable company specializing in after-sales. Outsourcing will allow you to focus more on your core business while ensuring that after-sales services and the customer experience are excellent at all times. It will also help reduce costs associated with hiring, training, and managing a dedicated after-sales support team.
For example, fleet operators may require more specialized training for after-sales than retailers who focus on the mass market. Leasing companies, on the other hand, may require a more personalized approach to after-sales service, with a higher degree of expertise required to manage complex agreements.
What we can do for you




The demand for an effective after-sale service is increasing and becoming more and more important due to rapid growth in our sector. Repairing and maintaining these devices is complicated and very time-consuming, therefore it is necessary to have a dependable after-sales service provider for your e-scooters and e-bikes that will give your business the best possible support.
At Cyclecure, we understand the

challenges

faced by businesses in the micromobility sector, that's why we offer tailored solutions to help them overcome these challenges. We have the knowledge and resources necessary to deliver the best after-sales service for each of our partners in order to meet their specific needs.

We offer a service for repairing e-scooters and e-bikes to deal with all sorts of issues that may arise as well as more complicated repairs requiring the use of specialist equipment and expertise. With our fast response and service time, we ensure that your devices are back on the road as quickly as possible.
To make the repair process even more efficient, we offer digital tracking of the entire process, allowing our partners to keep track of the repair progress at every step of the way. Additionally, we provide logistics services that ensure seamless pickup and drop-off of e-scooters and e-bikes for and from repairs. This means that our partners can focus on their core activities without having to worry about the logistics of getting their vehicles to and from our repair center.
Our complete service package includes not only technical support but also customer service and ongoing maintenance checks to keep your e-scooters and e-bikes in optimal condition. With our services, our partners can upgrade their business and generate additional revenue streams, while we take care of the after-sales.




How we can help you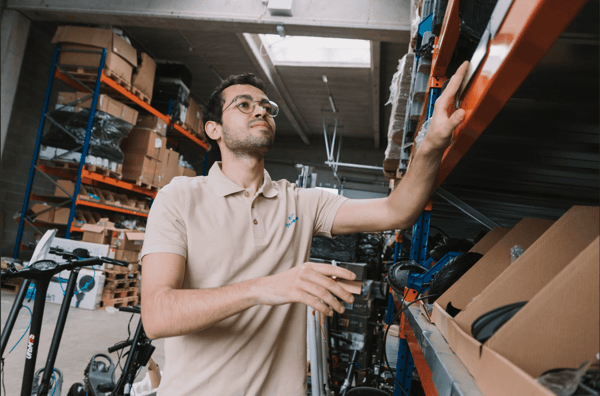 Cyclecure provides high-quality after-sales services that can be tailored to your company's specific needs. Our flexible process allows us to work closely with our partners to develop customized solutions that enhance their reputation and boost customer loyalty. We offer a range of services, including Collect & Repair, Repair @ Home, and Fleet Maintenance, aimed at providing seamless and efficient services to meet your company's and customers' needs. With our experienced technicians and commitment to excellence, Cyclecure can help your business succeed by providing reliable and high-quality after-sales services.
We integrate these services seamlessly into our processes depending on our partner's needs and goals. Here's one of the most common procedures as an example.
Step 1: You inform us about a repair
If you have a device that needs repairing, simply inform us about the problem either by sending us a repair request or a weekly list of repairs to be done. If this doesn't suit you, we can also agree on a method that will be tailored to your business.


Step 2: We come to you to get the device
Once we receive your request, we will come to your location to pick up the device. We will handle all the logistics, including packaging and shipping.


Step 3: We make a quotation if there is no guarantee on the device
To avoid any surprises when there is no guarantee on the device, we make a quotation for the repair. This quotation will include all the costs involved in the repair, including labor, parts, and shipping.


Step 4: We do the repair
Once you approve the quotation, we will proceed with the repair. We have a team of experienced mechanics who can handle repairs on a wide range of e-scooters and e-bikes.


Step 5: We send you back the device
Once the repair is complete, we will send the device back to you. We handle all the logistics, including packaging and shipping.

If this doesn't apply, we can always organize a meeting and agree on a process that's made just for you and your business's needs and requirements.


Conclusion
To conclude, as the micromobility sector continues to evolve, it's essential for micromobilty businesses to prioritize after-sales service and provide top-notch support to their customers.
However, implementing an effective after-sales service can be complicated and expensive. At Cyclecure, we provide high-quality after-sales services that are flexible, easy to follow, and cost-effective, so you can focus on running your business. Don't let these issues hold you back any longer. Contact us today to learn more about our services and how we can help you provide the best support you and your customers deserve.
---
Want to learn more about how Cyclecure can help your business?